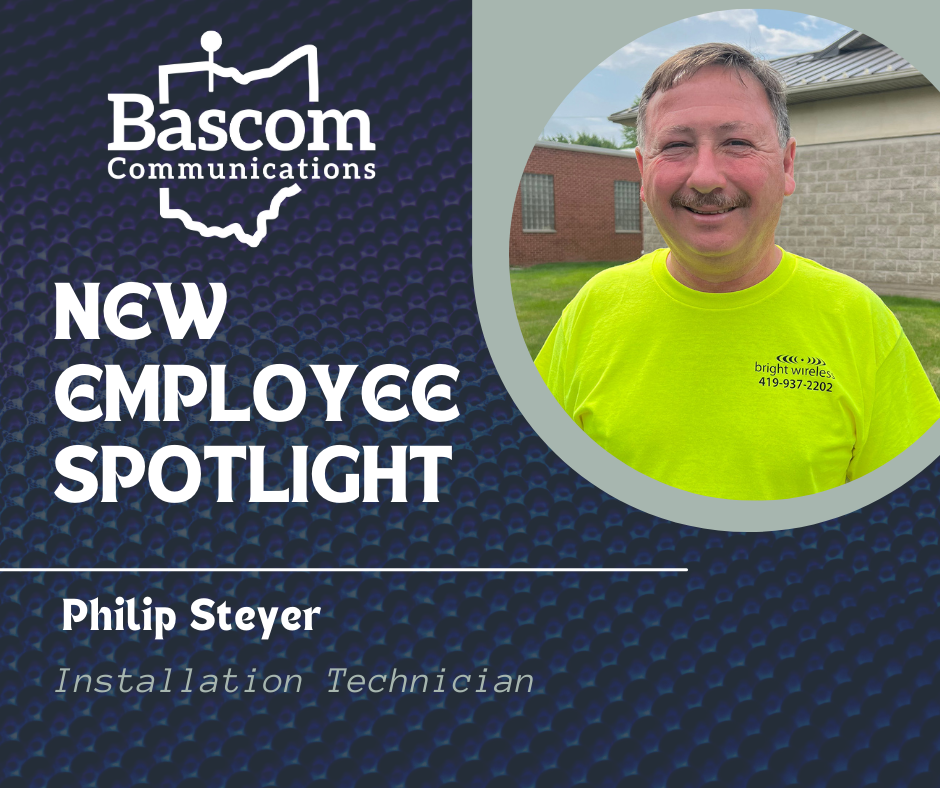 Meet Philip, the newest addition to the Bascom Communications team! Armed with valuable experience in the maintenance field, he arrives with previous work experience in maintenance, working in nursing homes and assisted living apartments. His expertise promises to be a valuable asset to the company.
Philip, along with his wife Margaret, calls the New Riegel area home. They take pride in their family, which consists of two loving sons, Nicholas and Daniel. Adding to their joy are daughter-in-law Megan and their grandson Landon.
In his role as an Installation Technician, Philip's primary responsibility will be handling installations for new fiber members. Excited to expand his knowledge and skills in the industry, he is determined to become a proficient and reliable member of the Bascom team.
When he's not busy with work, you'll find Philip engaging in various hobbies like woodworking. Additionally, he enjoys immersing himself in the great outdoors through camping trips. However, nothing brings him more joy than spending quality time with his beloved family.
With Philip's strong work ethic, dedication, and eagerness to learn, there's no doubt that he will make a positive impact at Bascom Communications while also cherishing the moments that matter with his loved ones.
Want to tell us your story?
Have a story about Seneca County you'd like to share? Or have any topics or questions you'd like us to cover? Fill out the form!
Your request was submitted successfully! We will be in contact as soon as possible.
There was an error processing your request. Please try again later.