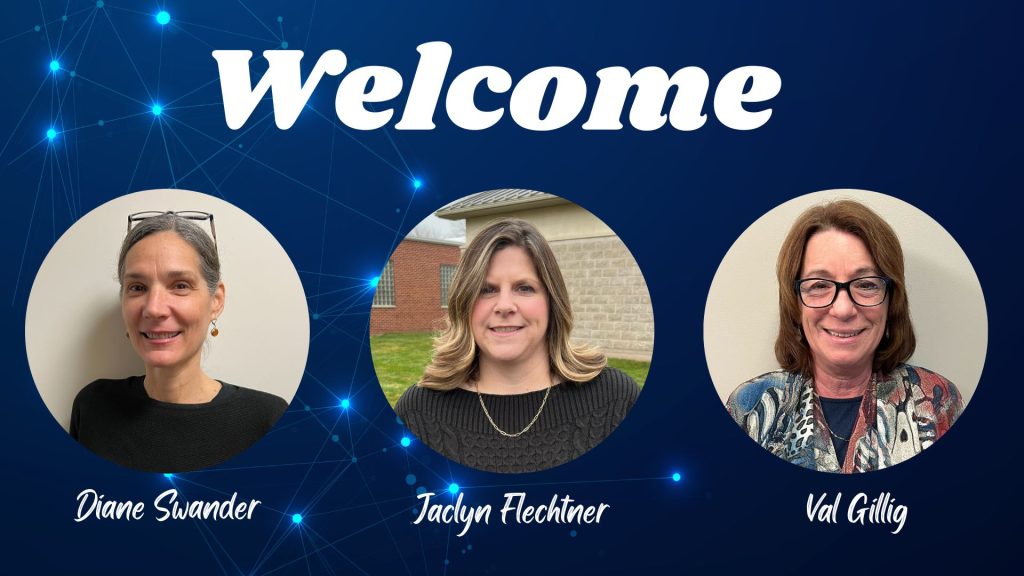 𝐃𝐢𝐚𝐧𝐞 𝐒𝐰𝐚𝐧𝐝𝐞𝐫 comes to Bascom Communications with nearly thirty years of leadership experience in community economic development. She has a track record of leading organizational growth in multi-service organizations and brings strong finance, operations, facility, and construction/project management skills. She has served roles in several notable Northeast Ohio community development, banking, faith-based, and real estate development organizations.
Diane holds a Master of Public and International Affairs from the University of Pittsburgh and a Bachelor of Arts in Political Science and International Relations from Kent State University. She is a Hopewell Loudon graduate. Diane considers it a privilege to serve Bascom Communications, following in the footsteps and memory of her father, Jerry Swander, who served for over 48 years as a board member.
𝐉𝐚𝐜𝐥𝐲𝐧 𝐅𝐥𝐞𝐜𝐡𝐭𝐧𝐞𝐫 comes to Bascom Communications with 20 years of customer service and experience working in billing from Concordance Healthcare Solutions. She is a Hopewell Loudon graduate and is an avid supporter of many extracurricular activities at Hopewell Loudon and can always be found cheering on the Chieftains.
Jaclyn and her husband Andy, have three daughters Kaitlyn, Kari, and Kacie. In her free time, Jaclyn enjoys going to the lake and spending time with family and friends. She also enjoys a good pickleball game.
𝐕𝐚𝐥 𝐆𝐢𝐥𝐥𝐢𝐠 comes to Bascom Communications with 30 years of customer service experience working as a deputy clerk with Hancock County. She is a Hopewell Loudon graduate and is excited to be working in the local community that she calls home.
Val has two children, Lori and Christopher. She enjoys spending time outdoors with her husband Glen. The two of them are very active with Habitat Conservation.
Want to tell us your story?
Have a story about Seneca County you'd like to share? Or have any topics or questions you'd like us to cover? Fill out the form!
Your request was submitted successfully! We will be in contact as soon as possible.
There was an error processing your request. Please try again later.