HEIDELBERG UNIVERSITY WORKING WITH PARKS AND REC, BASCOM COMMUNICATIONS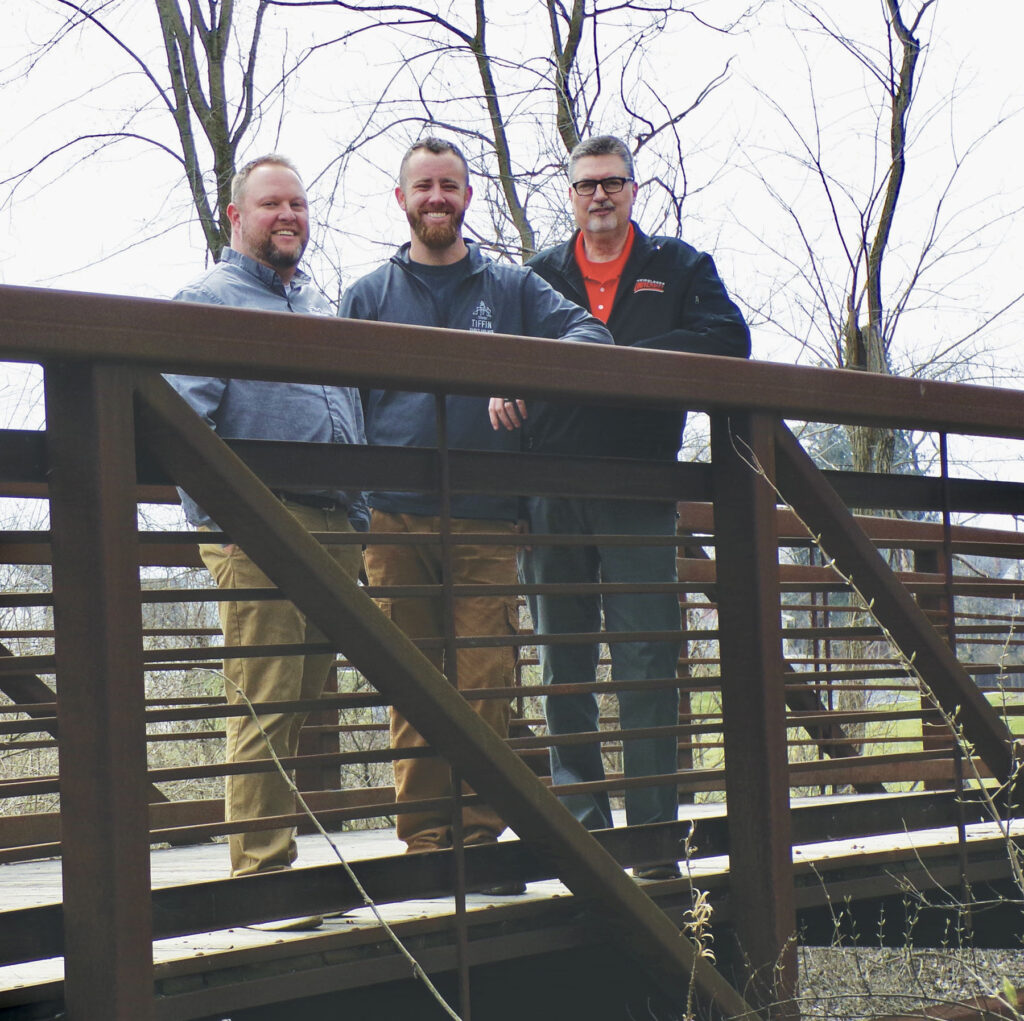 TIFFIN, Ohio – April 6, 2022 – Free Wi-Fi is soon to be available at Hedges-Boyer Park thanks to a partnership between the City of Tiffin and Heidelberg University that was made possible by local telecommunications provider Bascom Communications.
Nate Brickner, General Manager/CEO of Bascom Communications, worked with Heidelberg University and the City of Tiffin Parks and Recreation Department staff so that the City may provide Wi-Fi at Hedges-Boyer Park. Bascom had been working with HU to bring Internet services to the soccer, baseball and softball fields, allowing for Wi-Fi connectivity at the ball fields as well as the ability to live stream games from those locations. By extending the service from HU, the City of Tiffin was able to have the service installed for a significantly reduced cost.
In 2020, Bascom introduced Community Connect, a free Wi-Fi service in Downtown Tiffin. The service will be the same at Hedges-Boyer Park, users may bring up the Wi-Fi settings on their phone and connect to the "Community Connect" network. Users will see an ad or watch a short video from a local advertiser and then gain free access for up to an hour of Internet connectivity with no limits on renewal. Additionally, there are paid options for faster speeds and up to a month's worth of service, with details to be found when connecting. The service has security measures in place to help ensure secure browsing. As Bascom installs the new service at the park, they also are to upgrade the Community Connect network in Downtown Tiffin, so they work on the same system.
Brickner said, "I am excited to expand on our current relationships with the city and Heidelberg on these new projects. We are glad to be able to be a trusted local partner allowing us to help them meet their individual goals and visions through collaboration on projects such as these, providing a win/win scenario for everyone involved. This also gives more opportunities for those living and working locally through further expansion of fiber-optic facilities and free Community Connect Wi-Fi."
Kurt Huenemann, Associate Vice President for Information Resources at Heidelberg University, said "the University is pleased to partner with the City and with Bascom Communications to pool our resources and extend Internet access to our baseball, softball, and soccer fields and to Hedges-Boyer Park. Collaborative projects such as this — the outcome of which represents significant cost savings to all parties – wouldn't happen without this healthy spirit of cooperation."
"I'm grateful for the partnership between Heidelberg University and Bascom Communications in making this project a reality," said Tiffin Parks Director Bryce Kuhn. "Hedges-Boyer Park offers so many amenities, from the walking trail, to the pool and the new inclusive playground, and this is just another benefit we can now provide to our residents."
Tiffin Mayor Aaron Montz said, "Ever since our successful partnership with Bascom Communications in providing community Wi-Fi in Downtown Tiffin, I've been wanting an opportunity to expand that into other areas of town. With the cooperation of Bascom and Heidelberg University, we are now able to do just that and at a reduced cost to the taxpayer."
Hedges-Boyer Park is Tiffin's community park, consisting of 78 acres of parkland with a creek running through it, and bridging the gap between Coe Street and Summit Street. The park includes shelter and picnic tables, various ball fields and courts, an 18 hole disc-golf course, playground, band pavilion stage allowing for community concerts and performances and community swimming pool. Hedges-Boyer hosts many year-round special events that will also benefit from the Community Connect Wi-Fi service.
Want to tell us your story?
Have a story about Seneca County you'd like to share? Or have any topics or questions you'd like us to cover? Fill out the form!
Your request was submitted successfully! We will be in contact as soon as possible.
There was an error processing your request. Please try again later.