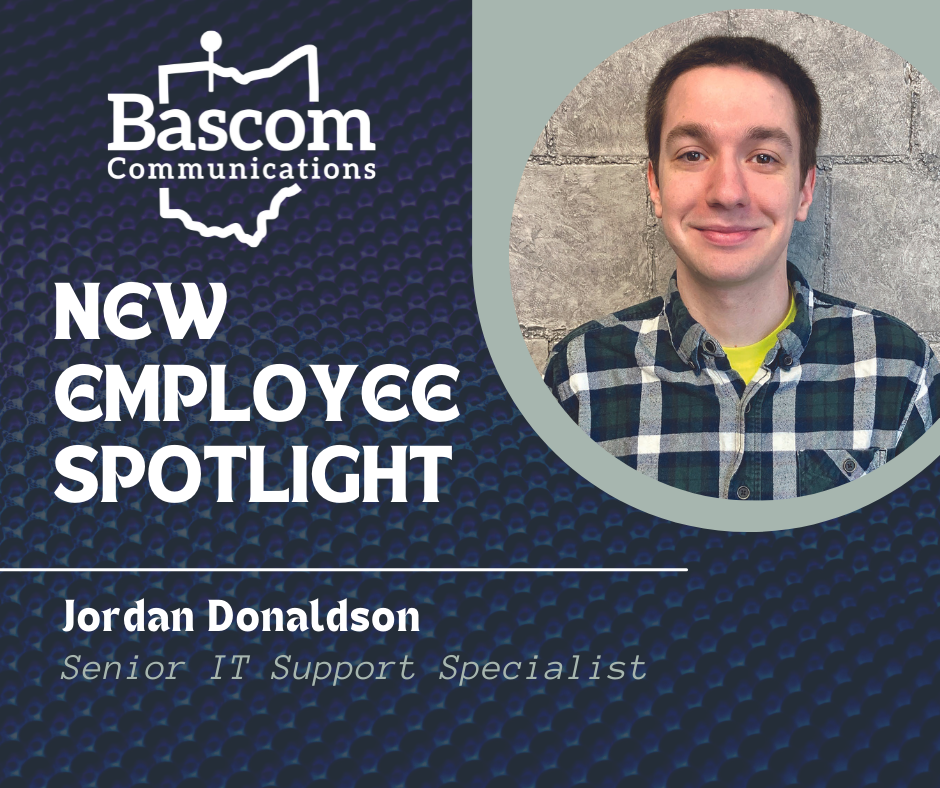 We are pleased to welcome back Jordan Donaldson to the Bascom team as of January 2022. Previously, Jordan joined the cooperative team starting as a work-study student in February 2015 and remained with Bascom as an IT Technician through July 2019. He is a 2015 graduate of Hopewell-Loudon and Sentinel Career Center. Jordan received his Networking Technician and Personal Computer Technician certificates from Terra State Community College.
During his time away from the cooperative, Jordan explored a few different fields of the IT world. These fields included working for an open-source-driven secure networking company, another internet service provider, and growing his freelance work for a handful of homes and businesses in need of IT work.
In addition to Jordan's customer support duties, he will be working on Bascom's core IT systems, networking equipment, optimizing existing systems, and helping implement new solutions we're looking to provide our subscribers. He will also be serving as a mentor to some of the new faces in the Bascom office. Jordan lives with his lovely wife Aubrey whom he has been with for almost seven years, as well as a handful of spoiled rotten, but well-loved animals.
Jordan is excited to bring a large amount of IT-related knowledge to the Bascom team, while also continuing to learn and work with the latest and greatest technology our field has to offer. Welcome Jordan!
Want to tell us your story?
Have a story about Seneca County you'd like to share? Or have any topics or questions you'd like us to cover? Fill out the form!
Your request was submitted successfully! We will be in contact as soon as possible.
There was an error processing your request. Please try again later.