Bascom Communications announces a grant award of $3 million dollars from The Ohio Department of Development, Office of Broadband Ohio towards a middle-mile fiber expansion pilot project to expand fiber services to local rural areas in Seneca and Crawford counties in collaboration with North Central Electric Cooperative.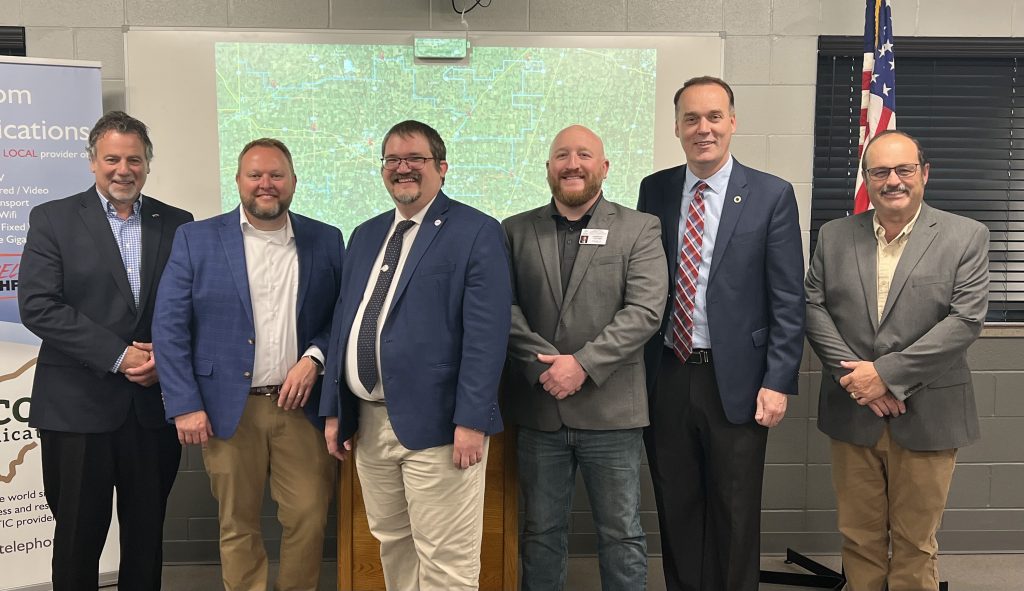 Bascom, Ohio – With a shared commitment to serving their communities, Bascom Communications (Bascom) and North Central Electric Cooperative Inc. (NCE), have joined forces to bring Bascom's world-class fiber optic connectivity to the rural areas of Seneca and Crawford County. This visionary collaboration brings together two trusted local cooperatives to launch in total a $26 million dollar fiber installation project aimed at enhancing communication infrastructure and empowering members with cutting-edge technology. By leveraging the existing infrastructure of electric poles, this innovative initiative aims to bridge the digital divide and empower cooperative members with reliable and affordable internet connectivity.
Bascom Communications is thrilled to announce the achievement of earning $3 million dollars in grant funding from The Ohio Department of Development, Office of BroadbandOhio with the Ohio Broadband Strategy, which was launched to promote broadband deployment and adoption across the state. The strategy includes efforts to expand broadband infrastructure, foster public-private partnerships, and provide resources for community-led broadband projects.
Locally, funding from Ohio Broadband Strategy will aid 31 percent of the initial needed investment in the first phase of fiber infrastructure to create multiple rings throughout Seneca County that can be utilized as the backbone for the NCE/Bascom expansion. The first phase will consist of approximately 148.1 miles of new fiber and 57.2 miles of existing fiber passing approximately 1615 new homes and businesses. Wi-Fi access points will be installed at each township office that agrees to participate in allowing free Wi-fi access to residents.
"Rural Americans deserve and expect the same access and availability as those in urban areas. Like the build-out of electric infrastructure in the 40s, we once again find ourselves advocating for these necessities that every American needs to live a full and happy life. North Central is proud to be this advocate for our members and looks forward to this growing collaboration with Bascom," said Edward VanHoose, President/CEO of NCE.
This ambitious initiative represents a significant milestone in bridging the digital divide and fostering economic growth in the region. This partnership ensures that the county's rural areas will no longer be left behind in the digital era.
"The $3 million dollar grant allows us to create the backbone for much larger deployment that will finally fill in the gaps in broadband coverage that has existed in our area for far too long. The economic, educational, and quality of life impacts to residents and businesses will be transcendent. Pairing this with the community-led approach of the two co-ops is a recipe for success," said Nate Brickner, General Manager/CEO of Bascom Communications.
This visionary collaboration exemplifies both cooperatives' cooperative spirit and dedication to community service. By leveraging their collective strengths, these cooperatives are leading the charge in transforming the rural areas around them into a digitally connected hub that serves as a model for other communities.
"This project is another great example of how our broadband expansion efforts are improving the quality of life for Ohioans in rural areas," said Ohio Lt. Governor Jon Husted. "Thanks to this regional partnership, more residents of Seneca and Crawford Counties can connect to high-speed internet and be part of the modern economy, education, and healthcare system."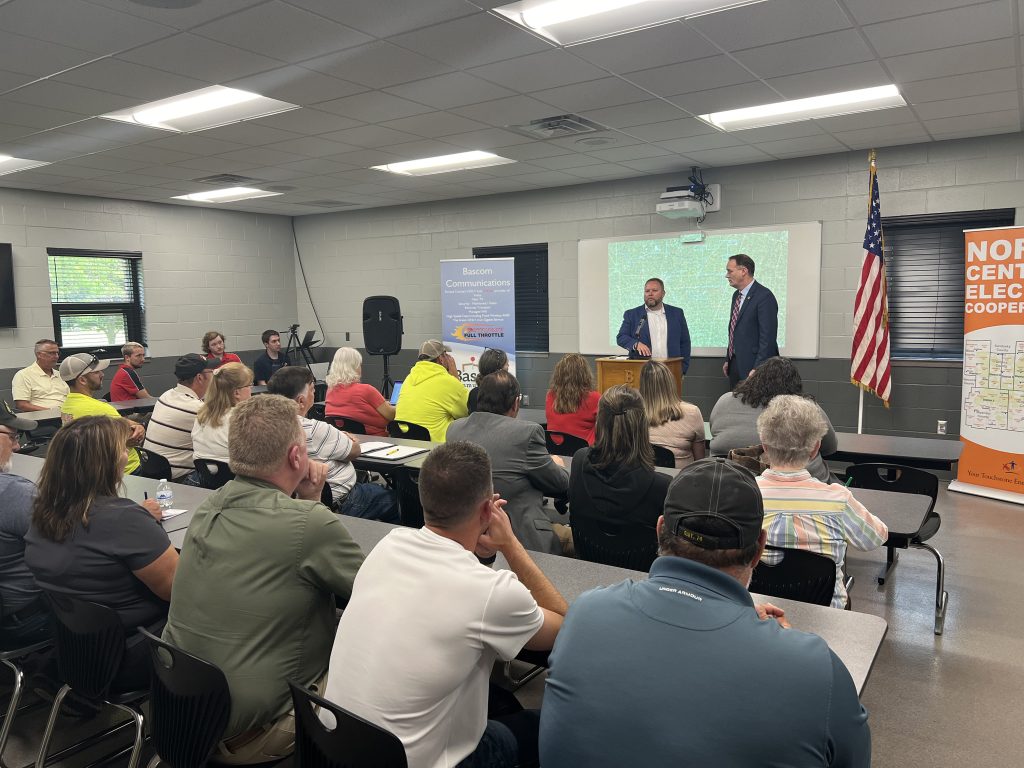 Want to tell us your story?
Have a story about Seneca County you'd like to share? Or have any topics or questions you'd like us to cover? Fill out the form!
Your request was submitted successfully! We will be in contact as soon as possible.
There was an error processing your request. Please try again later.