This year's $1,000 Bascom Communications Scholarship Fund winners are Bryce Reiter and Madison Nesselhauf.
Bryce is the son of Matt and Angie Reiter of Republic and is a 2022 Seneca East graduate. He will be attending The Ohio State University in the fall to study Chemistry or Premedicine.
Madison is the daughter of Rene and Marvin Nesselhauf of Tiffin and is a 2022 Old Fort graduate. She will be attending The University of Findlay in the fall to study Exercise Science and Business.
The Bascom Communications Scholarship Fund was created in honor and recognition of Greg Merryfield to annually provide scholarship funding to a Seneca County student. This year in honor of board member Jerry Swander an additional scholarship was awarded to a member student. Both recipients of this year's scholarships exemplify the same quality of character and work ethic. That is namely a mature sense of hard work, moral values, and devotion to family and work.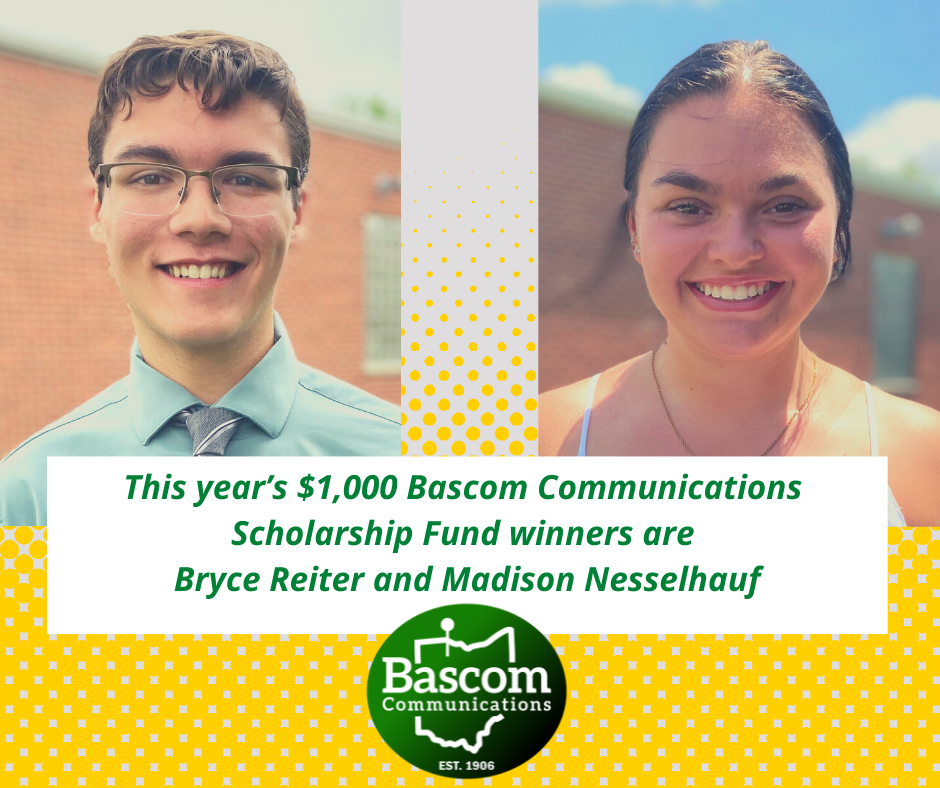 Want to tell us your story?
Have a story about Seneca County you'd like to share? Or have any topics or questions you'd like us to cover? Fill out the form!
Your request was submitted successfully! We will be in contact as soon as possible.
There was an error processing your request. Please try again later.